Today is MS Dhoni's Birthday.
Let's Know a little bit about,
Our talented Mahendra Singh Dhoni who known as MS Dhoni.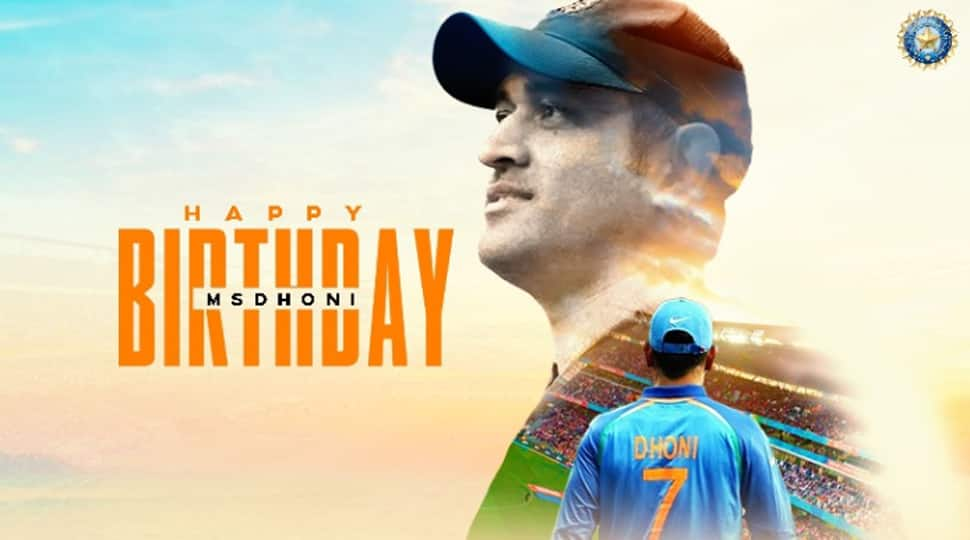 Image Detail
We all Know Mahendra Singh Dhoni is an Indian Cricketer ,and His Birth date is 7 July 1981. That means today MS Dhoni turns 41. He was the caption of the Indian National Cricket Team from 2007 to 2017 in test matches from 2008 to 2014. His role is wicketkeeper batsman. Under his captaincy, India won the Asia Cup twice, in 2010 and 2016. And he is the captain of Chennai Super Kings(CSK)in the IPL.

MS Dhoni announced his retirement from the test match in December 2014. On 15 August 2020, He totally retired from All International Cricket Formats, and continue in the IPL.

Gujarat Titans tweeted "HAPPY BIRTHDAY LEGEND"

And another tweet from Gujarat Titans "Anhoni ho gai honi, aur Ranchi ka Mahi Ban Gaya hum sab ka DHONI/ Happy Birthday Mahi Bhai."
MS Dhoni Inspire so many Fans, let's see How Fans admire Him.
Here are some Coments from fans, take a look
"Thank you, Mahi Bhai T-shirt number 7 to create the most famous t-shirt of the new day. your eyes of your eyes, who read cricket well."
for Inspire me and make a responsible man into a responsible man, thank you Dhoni
for all the trophy of the world to give a shop to the youngest player of the team and in return
standing in the most corner For as you have not done."
"The whole of India is proud. Thank you Mahendra Singh Dhoni from 2004 to 2020 every day
when you are on the field, we are proud of you."
"who is a man who is expected to expect the country,
all thank you, brother, brother, there is no big field for us to show this by himself. Thank you
Mahi Bhai is a part of the game as part of the game-winning."