Why Sudhir Chaudhary leave Zee News
How would a popular show like Daily News and Analysis(DNA) go on without its host Sudhir Chaudhary?
One of the popular journalist Sudhir Chaudhary has resigned from Zee News.
On 28th June 2022, the resignation letter by Sudhir Chaudhary was collected by the enterprise.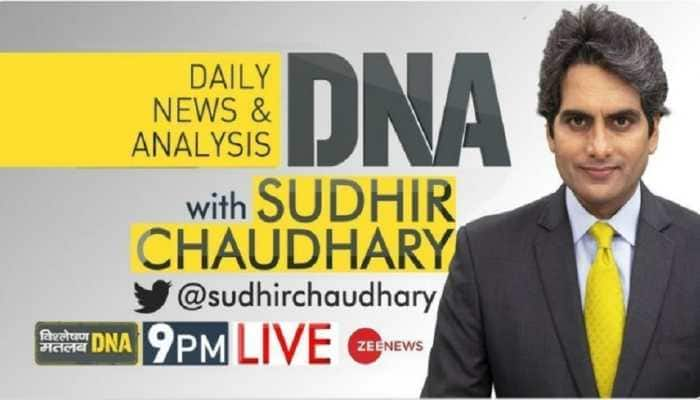 Image from zeenews.india.com
Why did Sudhir Chaudhary resign?
What is the reason behind it?
Let's have a look
Sudhir's Decision after Resignation at Zee News
It has been heard that Sudhir Chaudhary has been planning of starting his venture by utilizing his fan following and that's the reason Mr. Chaudhary has resigned from Zee News.
Sudhir Chaudhary mentioned that he has been emotionally attached to his work and the brand(Zee News).
He said that "My success will be the testimony of my learning over more than 15 years at Zee."
Here we have some images of Sudhir Chaudhary's resignation letter.
Image from newslaundary.com
Sudhir Chaudhary Career as a Journalist
Image from famouspeople.wiki.com
He made his career as a news host and he has also been the face of Zee News for many years. Due to his hard work, he has been awarded "Ramnath Gopanayaka Award "
He joined Zee News in his initial year and left in 2003 to join Sahara Samay after that for some time he also joined India TV but in 2012 he returned to Zee News and has been hosting the show DNA - one of the highest ratings shows on Hindi news channel.
Why Sudhir Chaudhary join Aaj Tak?
Image from jansatta.com
But now the question arises if Mr. Chaudhary wanted to open his venture, why did he join Aaj Tak?
The Vice-Chairperson of India Today Group has shared that "Shudhir and Aaj Tak are collaborating with our 100 million viewers, an exciting new show will be hosted by Mr. Chaudhary. This show will be under the supervision of News Director Supriya Prasad. "
Thank You for reading our blog
Stay with us for Daily Updates.