Kris, Kendell and Kylie - Jenner Story
Kris Jenner
Image from wikipedia
Kristen Mary Jenner formerly Kardashian
Born- 5th November, 1955
Kristen Mary Jenner is an American Media personality,Businesswoman ans socialite.
She get his popularity and rose by starring in the reality television and series 'Keeping Up with the Kardashians.
She has total 6 Children, 4 from his first marriage with a lawyer Robert Kardashian and they are
Kourtney,Kim,Khloe and Robert and 2 from his second marriage with Bruce Jenner and they are Kendall and Kylie.
Kendell Jenner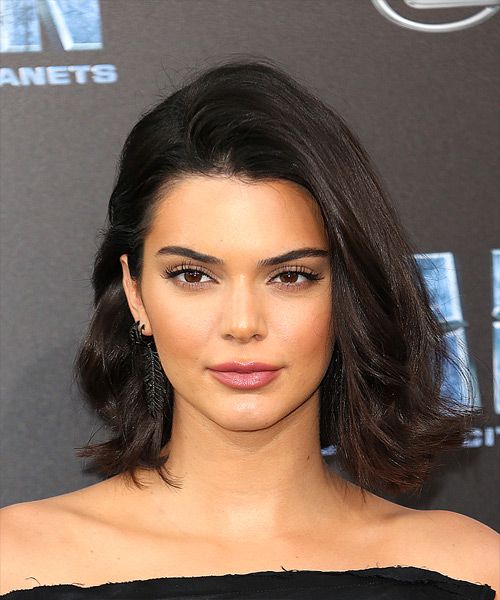 Image from thehairstyler
Kendall Nicole Jenner
Born- 3rd November, 1995
She is an American Model and media Personality.
Daughter of Kris Jenner and Caitlyn Jenner.
She started his career at the age of 14 as a fashion model.
From a young age she has worked very hard, working in commercial print, photoshoot and ad campaigns, she was achieving success.In 2014 and 2015, she worked as runway model with the high fashion designer during New York fashion week, Milan fashion week and Paris fashion Week.
From there her journey as a fashion model begins.
Kendall was on the front page of 10 Vogue magazines and she has also worked as a brand ambassador of Estee Lauder.
In 2015,she made a debut at No.16 on Forbes magazine's as the top earning models with an estimated annual income of 4 Million $.
In 2017,she was named as world's highest paid model by Forbes.


Kylie Jenner
Image from wikipedia
Kylie Kristen Jenner
Born- 10th August 1997
She is a Model, Media Personality, Socialite and a businesswoman
Kylie married Travis Scott in 2017.
When she was 14 she collaborated with clothing brand Pacsun with her sister Kendall Jenner.
In 2015 Kylie launched her own cosmetics line called Kylie Lip kits but in the same year she renamed it by Kylie Cosmetics.
On 2014 and 2015 in Time magazine listed k
Kylie and Kendall as the most influential teens in the entire world.
She was placed in the Firboes Celebrity 100th list, making her the youngest person to be featured on the list in 2017.
Kylie also started his own series "Life of Kylie" which premiered on E channel on 6th August 2017.
It was 2018 and New York Post credited her for being the most influential celebrity in fashion industry at a very young age.
Kylie Jenner's net worth was US 1 billion $ and Forbes estimated her and called her the world's youngest self-made billionaire at age of 21.
Kylie is also blessed with 2 children with Travis Scott who is a rapper and a nominee for 9 time in Grammy.
There lovely children's are
Stromi- a baby girl
And
Wolf Jacques Webster - a baby boy.