The death of UK Queen | The longest surviving monarch of UK
Queen Elizabeth ll, the UK's longest-serving monarch, has died at Balmoral aged 96, after reigning for 70 years.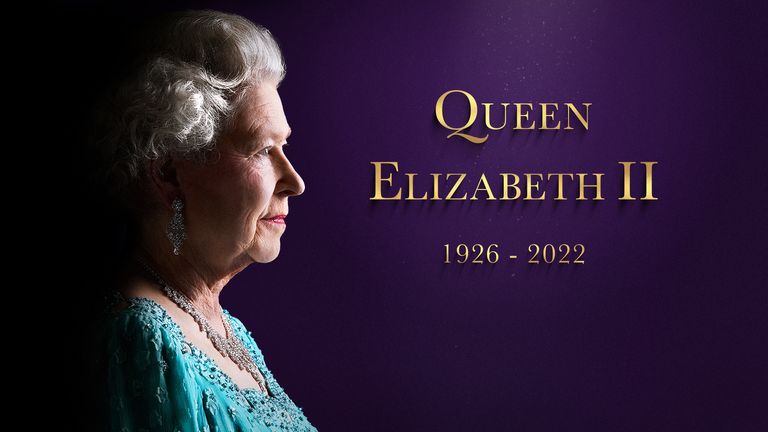 She died peacefully on Thursday afternoon at her Scottish estate, where she has spent much of the summer.
The Queen came to the throne in 1952 and witnessed enormous social change.
Her son king Charles lll said that the death of his beloved mother was a "moment of great sadness" for him and his family and that her loss would be deeply felt around the world.
He said, "We mourn profoundly the passing of a cherished sovereign and a much-loved mother…
I know her loss will be deeply felt throughout the country, the realms, and the Commonwealth, and by countless people around the world.
During the coming period of mourning, he said " I - myself and my family would be comforted and sustained by our knowledge of the respect and deep affection in which the Queen was so widely held."
Last moments of Queen Elizabeth's Death
Senior royals had gathered at Balmoral after the Queen's doctors became concerned about her health earlier in the day.
Her grandson and heir to the throne, Prince William, and his brother, Prince Harry also gathered there.
The sad moment of Queen's Death
At Buckingham Palace in London, crowds awaited updates on the Queen's condition and began crying as they heard of her death.
The union flag on top of the palace was lowered to half-mast at 18:30 BST and an official notice announcing the death was posted outside.
On the Queen's Death, Prince William and his wife - Catherine, became the Duke and Duchess of Cambridge and Cornwall.
Foreign leaders who have paid tribute to the Queen
US President Joe Biden recalled how she stood in solidarity with the US in their "darkest days" after the 9/11 terrorist attacks.
To France's president, Emmanuel Macron, she was a "kind-hearted Queen" and "friend of France".
For Justin Trudeau, Canada's prime minister, the Queen was a constant in Canadians' lives and one of his "favorite people in the world".
For the Queen's death, India declares State Mourning on 11th September, Sunday.
The upcoming King of the UK
King Charles will be officially proclaimed Britain's new monarch on Saturday at a meeting of the Accession Council at St James's Palace, Buckingham Palace said. At the 0900 GMT Council meeting, the King signed an oath to uphold the security of the Church in Scotland. Following the meeting, there will be the Principal Proclamation at 1000 GMT from the balcony overlooking Friday Court at St James's Palace, with other announcements of the new monarch made across the United Kingdom and in the City of Landon.
King Charles lll, who spent much of his 73 years preparing for the role, takes the throne in an era of uncertainty for both his country and the monarchy itself.