10 Unique Bhai Dooj Gifts for Your Sister to Show Your Love
'Bhai Dooj' is a day to celebrate that unique love-hate relationship you share with your sister. She has been your friend, supporter, competition, motivator, a partner in crime. Even till now she never misses a chance to pamper you, so why do you? Choose the best Bhai Dooj Gifts for your sister this time and show her your unconditional love.
But, choosing gifts for women is a tough task, so here are 10 Unique Bhai Dooj Gifts for your sisters that they are surely going to love:
1. Lucky Bamboo- A Blessing of Good Life Ahead
Thank your sister for being there for you with a Lucky Bamboo plant, that will grow and get strong like our bond. It not only brings Goodluck but it also cleans the air, gives out oxygen, adds a natural touch to your home, boosts the mood and makes the surrounding more relaxing.
2. Photo Cake- A Memory that is Edible
It is an Indian festival and no festival in India is complete without sweets. So, surprise your sister with a different sweet this Bhai Dooj and send her a mouthwatering cake that too with a photo of a moment that you have shared together on its top.
3. A Personalised Purse
Giving a purse to your sister this Bhai Dooj is a blessing of wealth and growth. And to make these Bhai Dooj gifts for my sister more unique, get her name inscribed on that purse. Every time she sees it, it is going to remind her of you and your blessings.
4. A Make-up Kit- So She Looks Her Best Every Time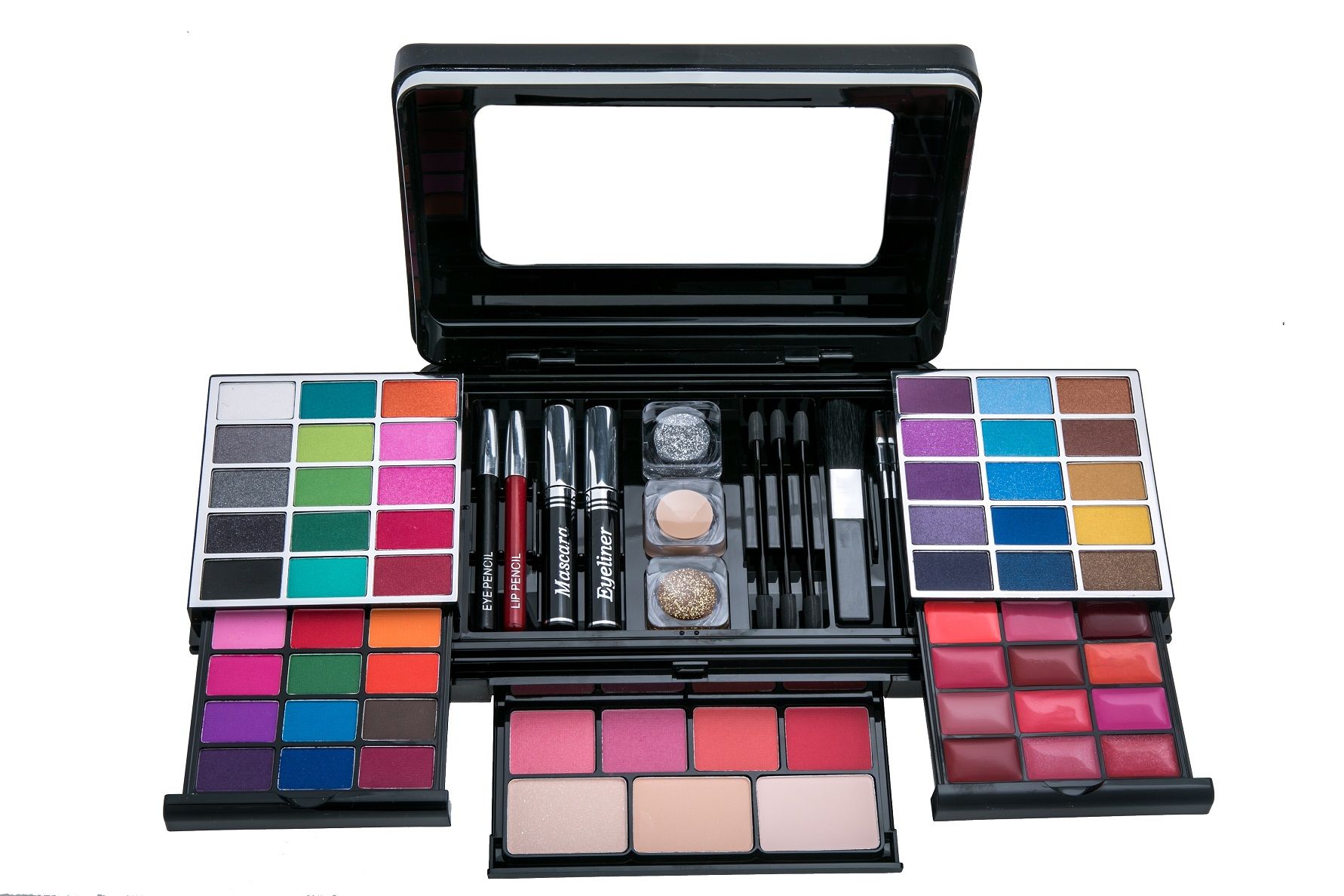 What is better than a useful Bhai Dooj gift for sister. Send a whole makeup kit to your sister that she can use and make the most use out of that gift. It will remind her of you whenever she uses it, and she will surely thank you for it every time.
5. A Basket of Chocolates- To Treat Her Sweet Tooth
Your sister can never say no to a basket full of chocolates, and sending them straight to her doorsteps is now so easy that you can order for her favorite chocolates online from the comfort of your home and get it delivered to them in just a few hours.
6. Photo Stone- A Memory that she can Treasure Forever
Gift a Photo Stone to your sister on this Bhai Dooj. The Photo Stone is a very classy and unique gift that she can cherish forever with a special moment of you two on it.
7. Sweets and Roli Chawal- Make Her Day Sweeter
Festival and sweets' in India, is an unbreakable union, and there must be a traditional Indian sweet that your sister is fond of. And especially if your sister is out of town on this day then she is surely missing that sweet. So, send her a box of her favourite sweets with a pack of roli and chawal, and make her Bhai Dooj special.
8. Dry Fruits Hamper- Tell Her You Care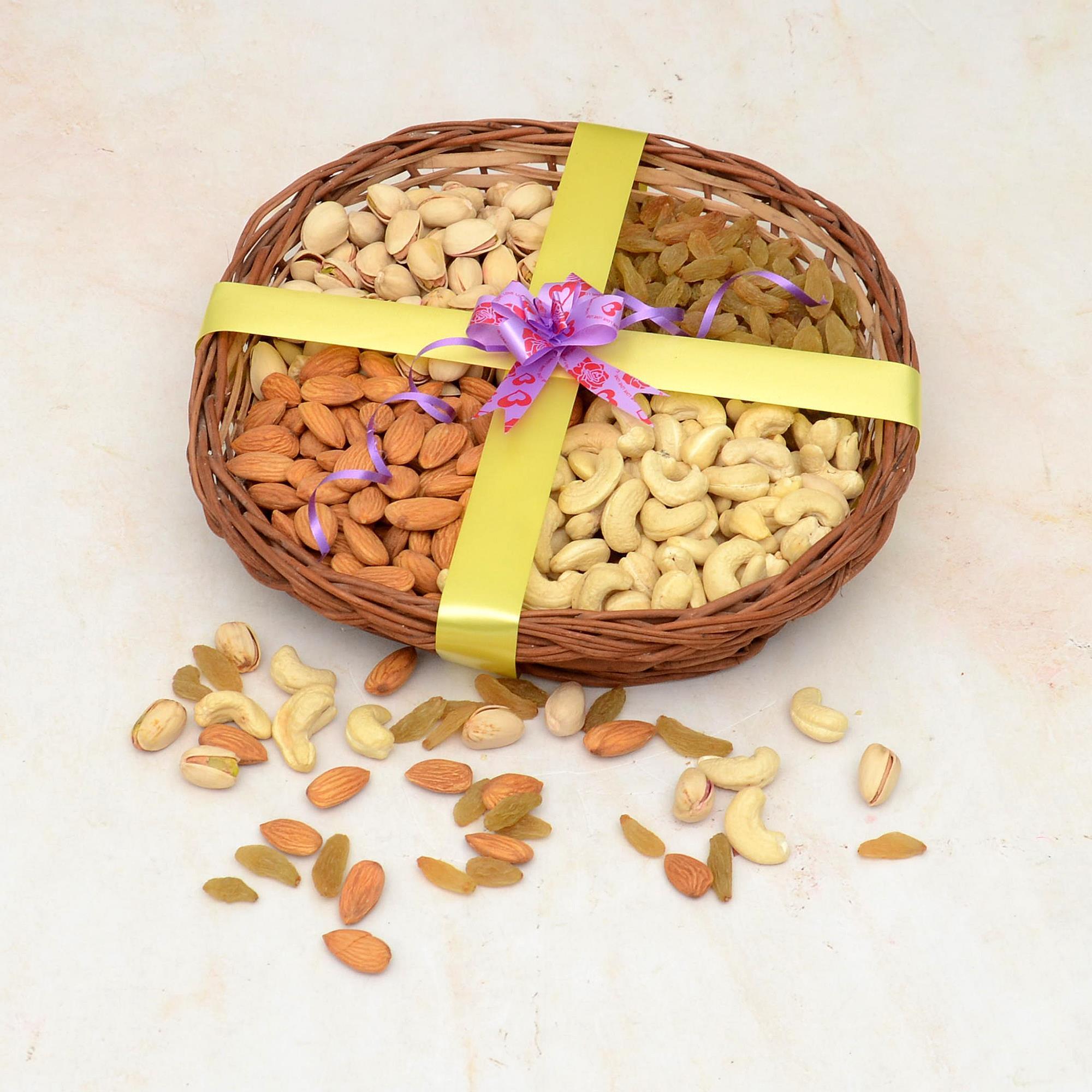 Dry Fruits are the healthiest gifts ever. And, if you want to send a Bhai Dooj gift for sister, then a pack of dry fruits can be a perfect gift to show your love and care for her.
9. Best Sister Certificate- An Award that she Deserves
She is the best sister anyone can ever have, but she does not know that yet. Tell her how much you admire her and award her with a Best Sister Certificate this Bhai Dooj, and don't forget to say 'I Love You'
10. Magic Mug- Another Reason to Never Miss a Morning Coffee
Give your sister a Magic Mug that shows your picture every time she pours in hot tea/coffee. This is one of the unique gifts ever, and she will know its surprise only when she pours his hot tea/coffee in it.